We've planned intricate routes. We've left our hometown with barely an agenda. We would recommend trying both! Don't worry fireside-chat friends, we will share stories for each.
Before we get into the sticky goodness of planning, we wanted to drop one little nugget of advice. Find something you and your travel squad have in common. That's it. That simple step will be your guiding light in the dark.
When there is a fork in the road, those couple things you have in common will lead you to your next destination.
For example, a campground you were banking on is full for first-come-first-serve. All of the private campgrounds are booked and your only option is to leave town. Go through the list of things you enjoy together, and head to the closest spot that checks most of the boxes! For us, it was hiking trails, breweries, historical landmarks, lakes for paddle boarding or somewhere with a cool downtown. If there are several locations that fit the bill, play a round of monopoly-deal to see who chooses.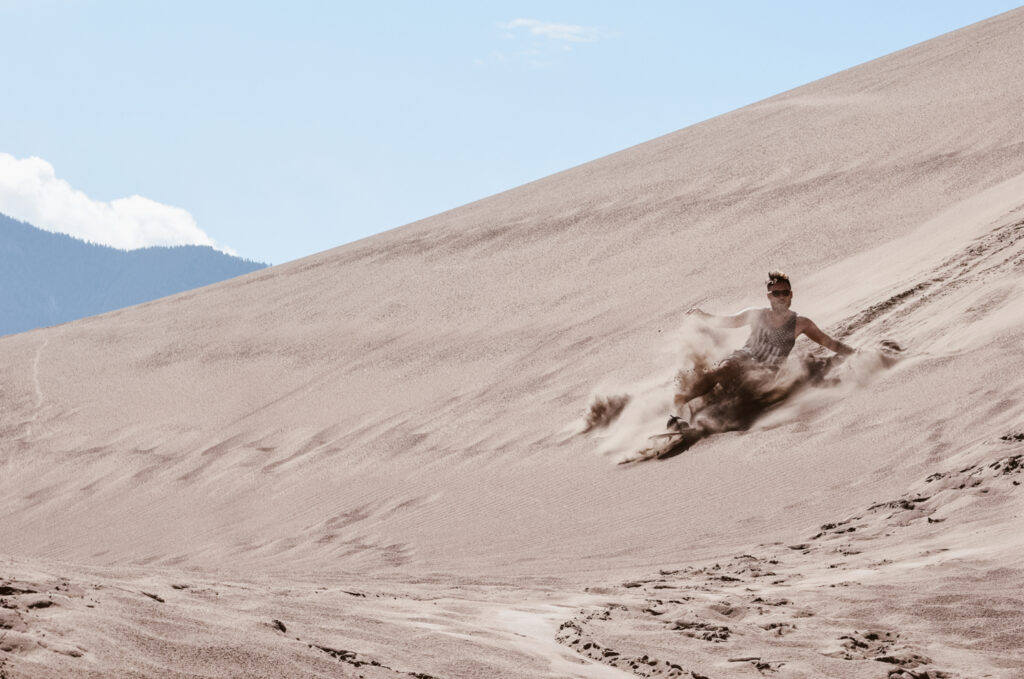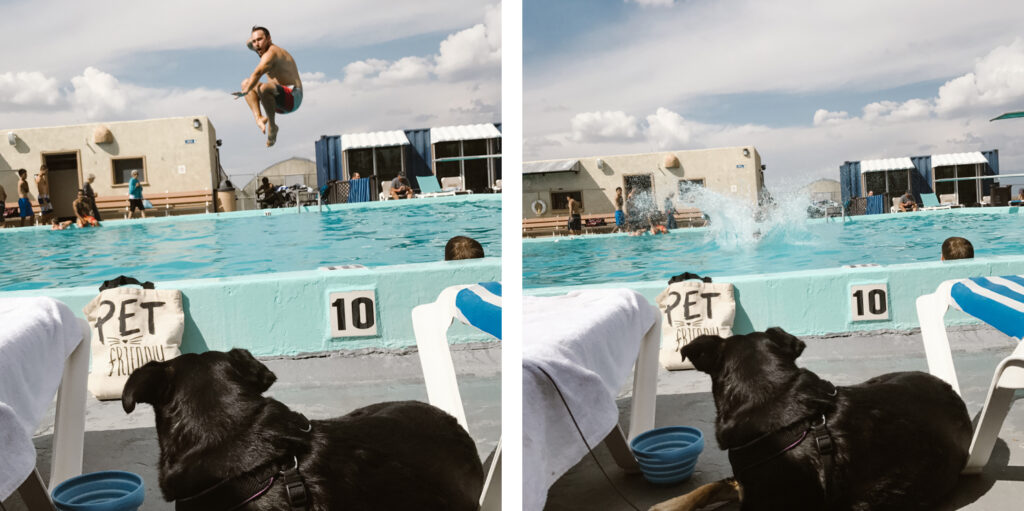 A solid plan
You can't beat a well planned travel route. It gives you conformity, peace of mind and an ultimate destination to work towards. Not everything works out perfectly, and you will have to pivot here and there last minute, but when it's all said and done, you've accomplished what you set out for.
But let us play the devil's advocate here. If you have a bullet proof plan, you're missing out on those unplanned, in-the-moment, karma infused, improvised experiences a well crafted spreadsheet cannot offer you.
For example, passing by a campground with a pet friendly hot springs pool in the middle of the high desert in Colorado when you were just on your way to Great Sand Dunes National Park. Talk about an oasis. You've got to pull over and experience that for a night or two. If you like it enough, longer. Seriously friends, check out the link. It's a cool spot. Or meeting a fellow travel couple and caravanning to some sweet spots in Washington State and creating a life-long friendship. Those life altering pivotal moments couldn't have been had if we scheduled a month of campgrounds—damn those cancellation fees!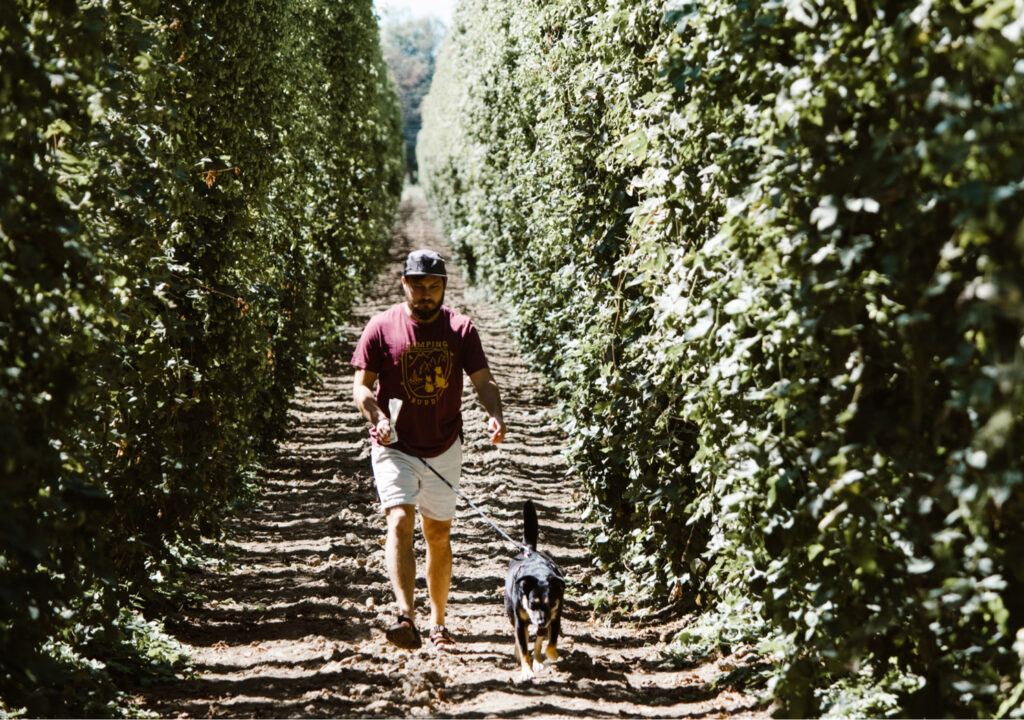 Story time: we missed the "Great American Eclipse" party and free camp spot at the much revered Rogue Brewery farms in Washington, because we had plans we couldn't cancel. We still regret it. It was a total black out area with a specialty beer just for that day. REGRETS. 
Lastly, booking ahead and for a long period of time can be a risky choice if it's your first time somewhere and you had planned on staying for a longer period of time. Don't get us wrong, you can read the reviews and investigate as much as possible, but in the end you still might not vibe with the place. Maybe you have an unruly neighbor, management is not-so-nice or you have a beautiful view of the bathrooms.
We booked a month at a KOA (which we won't mention which location) and it was TERRIBLE. We were placed in a field with no trees, a couple feet away from each other, our neighbors were more than nosey and lastly a busy road was our backyard. It had appeared to have raving reviews, but here we were with a potential month spent crammed together in a bland open space. We luckily got a refund and found a better place to stay, but it was a lesson that had to be learned. 
In summary:
Good for peace of mind

Good for a trips that have deadlines

You can miss some pretty cool experiences

You could be stuck somewhere you don't enjoy if it's the first time

Just plain wingin' it
We'll be completely honest, we improvised more than we planned. It was just easier for us. I think more often than not, just being present and taking note of what we missed made it easier for our return trip. We had loose plans, for instance, we wanted to visit the East Coast. Which we then drove through and hit up most of it within a month. But when we returned, we knew what we wanted to explore more of. That's probably the solution, a bit of moderation. More planned than not planned, but having the ability to bail on destinations when something better comes up.
It can be super stressful not knowing where you're going to sleep from one day to the next. We've encountered full campgrounds, full rest areas and shady parking lots not worth risking a stay in. We just kept driving at times, and that was tiresome. More often than not, however, it worked out. A camp host would be nice enough to open a closed spot or we'd come across camping we would have never found otherwise.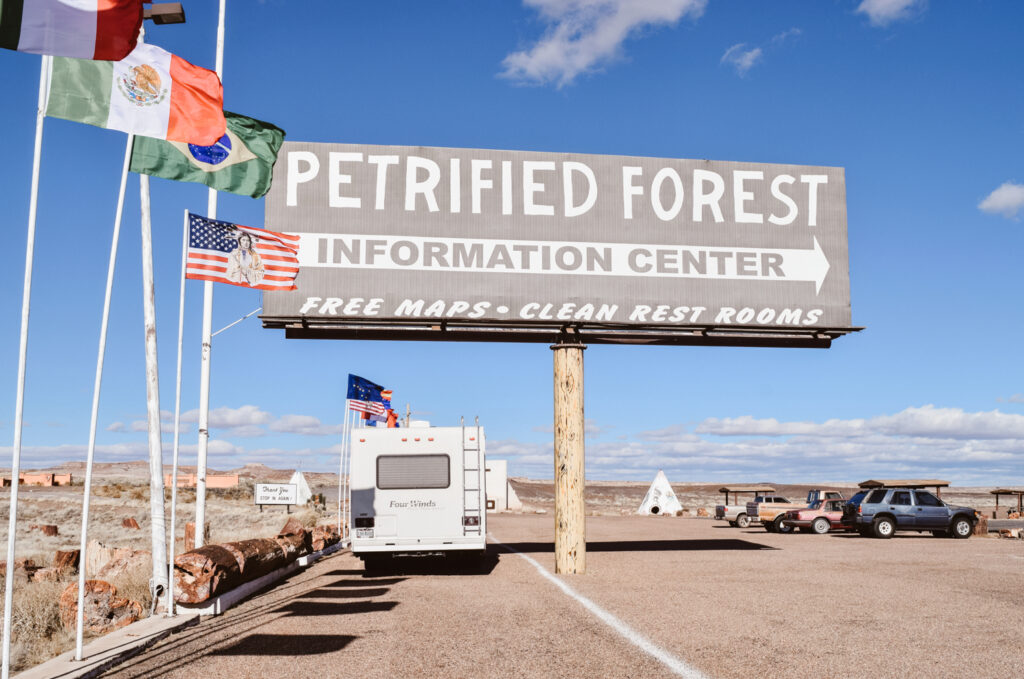 When we were visiting the petrified dunes, we got to stay in a gift shop parking lot with hookups in the middle of the desert. We grabbed some libations from the shop and laid in sleeping bags on our RV roof watching the stars. No one was around for miles and miles that night.
If you are hitting the open road with a loose plan it's extremely important to come to terms with "what happens, happens." By letting go, you're telling those transient beings who look over us and saying: "you know best." You will be put to the test, it's guaranteed, but that's what makes a good story. That's what makes this decision you've put everything on the line for worth it!
In summary:
Have a loose plan

Keep an open mind

Let go and enjoy the ride!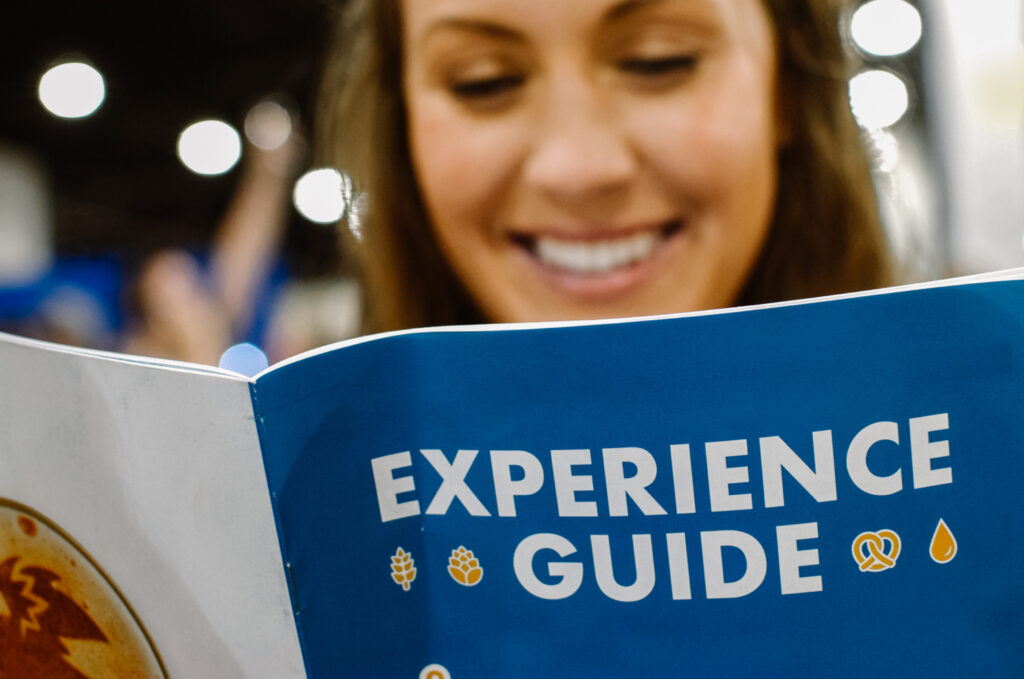 What's our favorite way to plan?
In an ideal full time travel agenda, we would have a general direction mixed with planned stays for the more busy areas. Between those booked plans, we would have a loose agenda that gave us freedom between our key stays.
For example: 
Decide we want to see the National Parks in the Midwest, West Intermountain Regions
Book stays for Devil's Tower, Bighorn Canyon, Yellowstone almost in a row due to location
Wing it from Grand Tetons to Arches enjoying BLM or whatever small adventure might await
Book Arches, Capitol Reef and Zion which create a spectacular loop
Wing it to our next destination letting our passions guide us, for example, the Great American Beer festival! Yes, that happened.
For an overview of our full time travel, start here!
If you need help planning your big trip, we've got the experience to help you! Schedule a consultation with one of the CWTK members and we can guide you through making the monumental decision of fulfilling your travel dreams on the road.