The Rig
Like everyone else, it wasn't so cut-and-dry when we went looking for our RV of choice. We were 80% sure we would kick it off with a travel trailer, and we never imagined we could afford an RV with it's own engine. Then, we saw her, a whopping 28 footer Class-C fully equipped with a bunk on top of the chassis and dualie wheels in the back. She was a 2007 Four Winds, which ironically Eric was in a band (bear with us) that had an album release in 2007 with an instrumental track entitled, "Four Winds". To say it was serendipitous might be an under statement. We loaded the bunk with hundreds of shirts from our small business, though we can't recommend you do the same, and had plenty of storage for our livelihood. It helped we strived for a minimalist lifestyle while on the road, but we made the RV work for us. Below you'll find a summary of our experience traveling full time in our Class C RV; the good, the bad and what we would have done differently.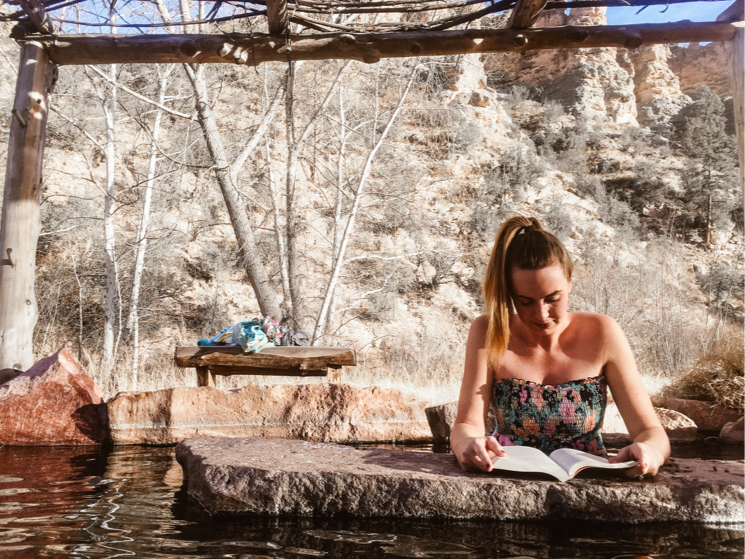 The Good
This 2007 Four Winds was a champion. We pushed the limits on this thing! Since we are, afterall, around a virtual campfire, I'll share a couple stories to prove it. The first? We were driving in New Mexico to visit the Gila Cliff Dwellings, and we were told about a local spot that had really cool, er hot, springs. It had primitive camping spots, a view of the stars and plenty of hot springs to relax in. Granted, it was nude friendly, Kayla and I snuck out and had the place to ourselves listening to the nearby stream and stargazing in this natural spa. Here's the kicker, in order to get there and experience this hard to reach haven, we had to brave a serious rocky road and steep incline. If we were towing, we would have had to find a camp spot for the trailer and car camp from there, doubling our efforts and our expenses. If we were in a Class A, we wouldn't have been able to drive the roads to get there, let alone brave the rocky incline to the camp spots. The 28 foot Class C allowed us to brave downtown parking, fit in tight State Park camping spots and reach hard-to-get-to trail heads—all in the comfort of our home on wheels. She was great for some serious adventuring!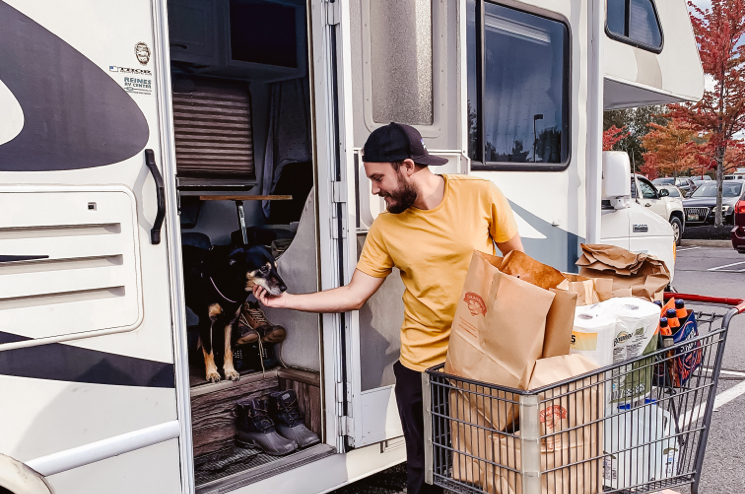 The Class C gave us an extra level of security while traveling. Early on in our travels, we traveled hard. Every couple of days we would travel from 4-6 hours to reach our next destination. Ole' Longbottom, as we called her, allowed us to drive into a rest area and NEVER leave the confines of our RV. We didn't have slides to put out, a trailer to walk out to, notta. Swoop in, sleep, hit the road again. That feeling of safety and not having to get out of the rig early in the morning at a rest area in the middle of the desert was priceless.
If you had a bad feeling about a place, you could simply wake up and jump in the driver's seat not having to deal with any of the outside elements.
On top of being our safe haven on wheels, we found the E450 engine was powerful. Our Class C could brave mountainsides and scale long grades without issues. In all our travels, with all of things crammed inside, the engine never overheated on us. We did start our adventures with a toad, but decided against it after realizing how often we would stop-and-go.
In summary:
Small enough to fit in two parking spaces, large enough to feel at home in

Perfect for aggressive traveling

Powerful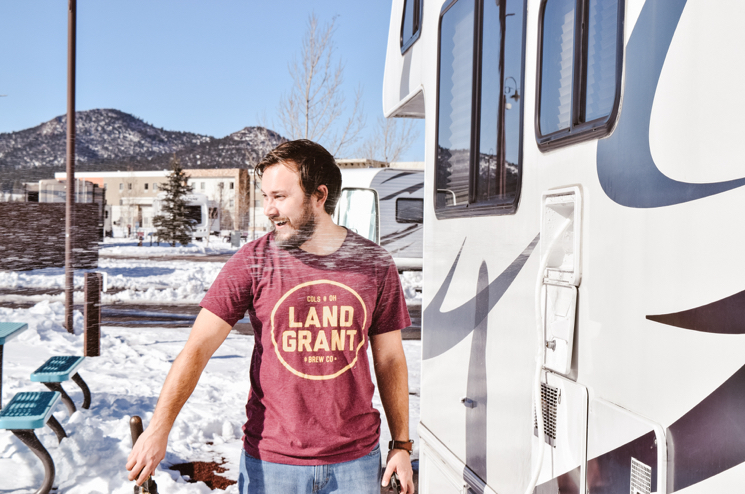 The Bad
Dualie tires were just plain hard to deal with. They are completely necessary, but it was a whole other set of truck-grade tires we had to keep track of and take care of. We had issue after issue with extenders falling off and getting denied by your typical tire shop (even if they had the facilities for it) who just didn't want to deal with taking the tires off to fill air. 
If you have a toad, you're now dealing with two motors and two full sets of tires. Your tow vehicle and your RV. We decided early on we wouldn't tow as we found we can make it with just the RV, and the main reason for that was all the extra maintenance we would have to pay for. Everything would be doubled. 
Cold temperatures were Ole' Longbottoms arch nemesis. Think about it, what's under the house area of the RV? Axles and important vehicle stuff. Those moving parts couldn't be insulated. There had been plenty of times where we got blitzed with snow and had to pump out precious propane. Which leads me to the next point, our Class C could only handle a small amount of propane. We would gas out fast, and would have to constantly refill. It's welded on the darned thing, so we couldn't take it off for fills. Yes, you can buy insulated walls to block cold air from beneath your Class C, yes, you could hook up an external propane tank, but who has the space for that? If you knew you'd stay in cold places for a good while, it's feasible, but if you didn't know where you'd be the next month, it was challenging.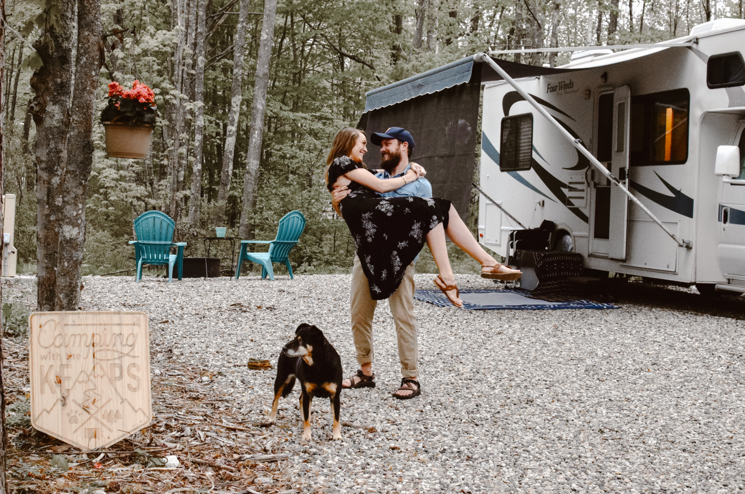 Lastly, we thought the Class C wasn't ideal for long stays. We are enjoying 1-2 months stays at our favorite spots and leaving your engine and truck-grade wheels for that long could be taxing on your vehicle, especially propped up on levelers. 
I think it's important to remember that people make it work with any rig and that this was just our experience and some thoughts we would share with someone who might consider a Class C purchase. 
In summary:
Additional tire and engine upkeep

Cold is not your friend

Not ideal for long stays

Truthfully, what would we have done differently?
The RV Class C experience was a novel one. It's what you would imagine when you daydream about blazing down Route 66 with your dog's tongue out the window and kids singing songs in the back. For us, we might have opted for a travel trailer not only for the affordability, but for the flexibility as well. We made it a little harder on ourselves by not having a tow and that led to some pretty tough decisions due to size and flexibility with our vehicle. For an overview of our full time travel, start here!